Our team are just back from a rewarding and informative weekend event at Tulliallan College, home of Police Scotland, demonstrating some of our all-ability cycling and off-road wheelchair products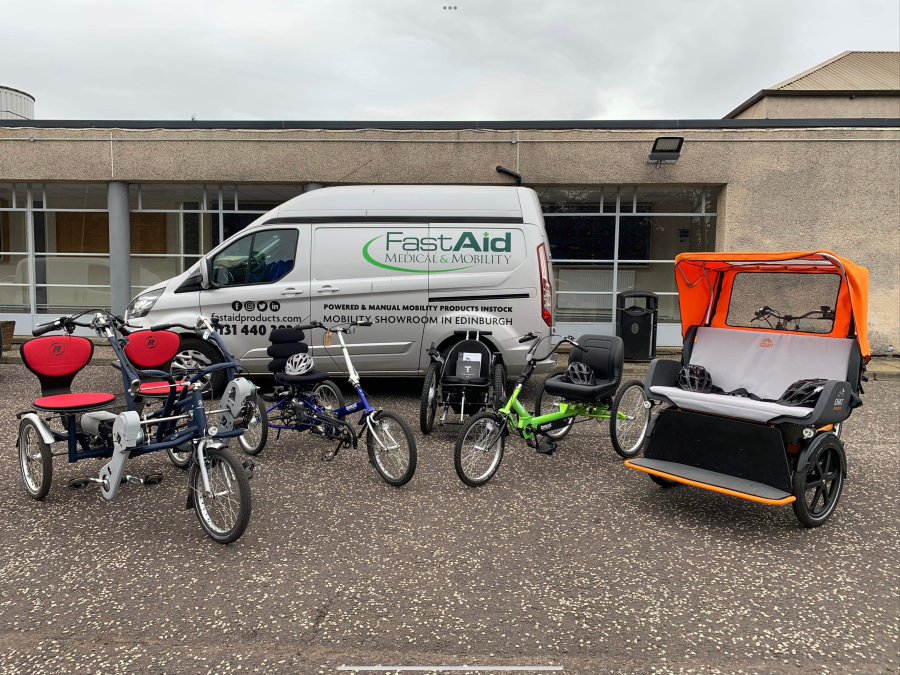 Set on 90 acres of parkland, Tulliallan Castle was the perfect location to put the Van Raam bikes, Tomcat trikes and Trekinetic powerchair to the test.
The event was in association with Headway Scotland, a charity raising awareness and support for people with brain injuries and Beyond Boundaries East Lothian, helping people with disabilities and learning difficulties experience outdoor activities.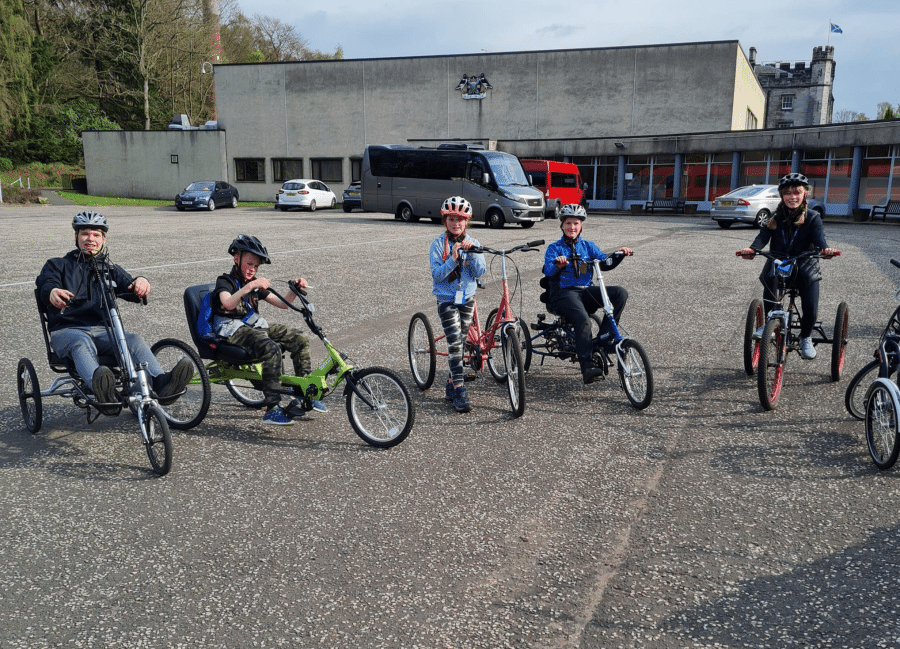 Our product specialist Jason took along some of our most popular and best reviewed bikes, trikes and off road wheelchairs for the attendees to use.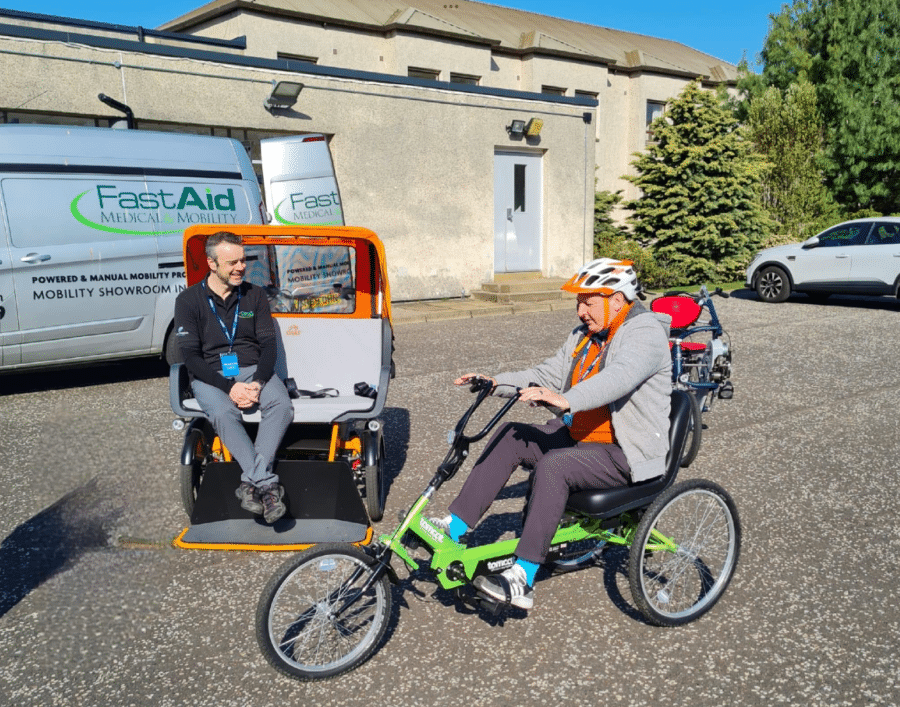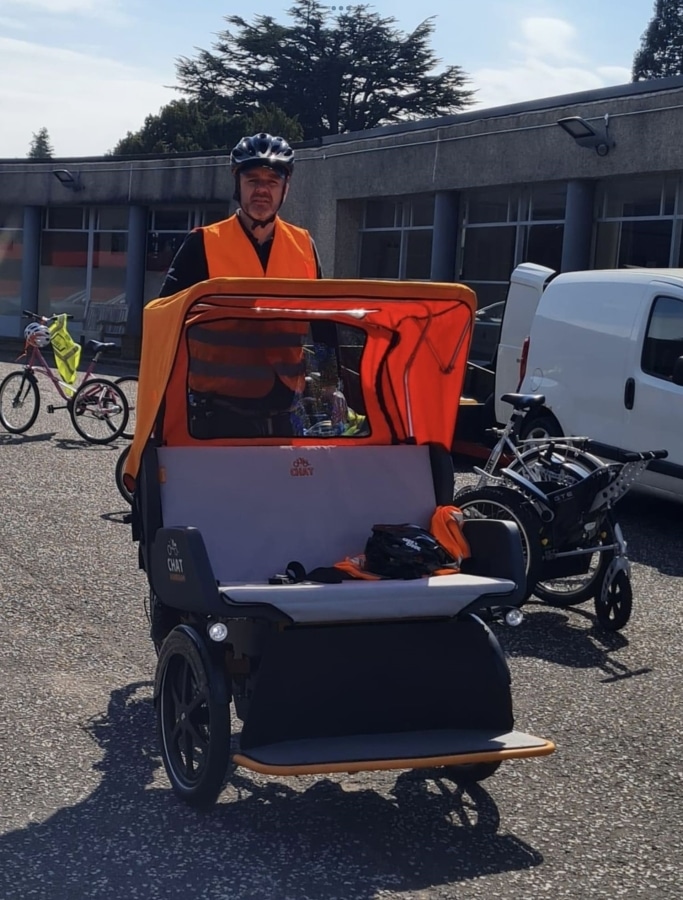 We're proud to continue to work with Beyond Boundaries and share their vision of helping disabled people enjoy the outdoors by providing all-ability equipment and support for events such as this.
Let's have a look at what the attendees were trialling over the weekend!
Van Raam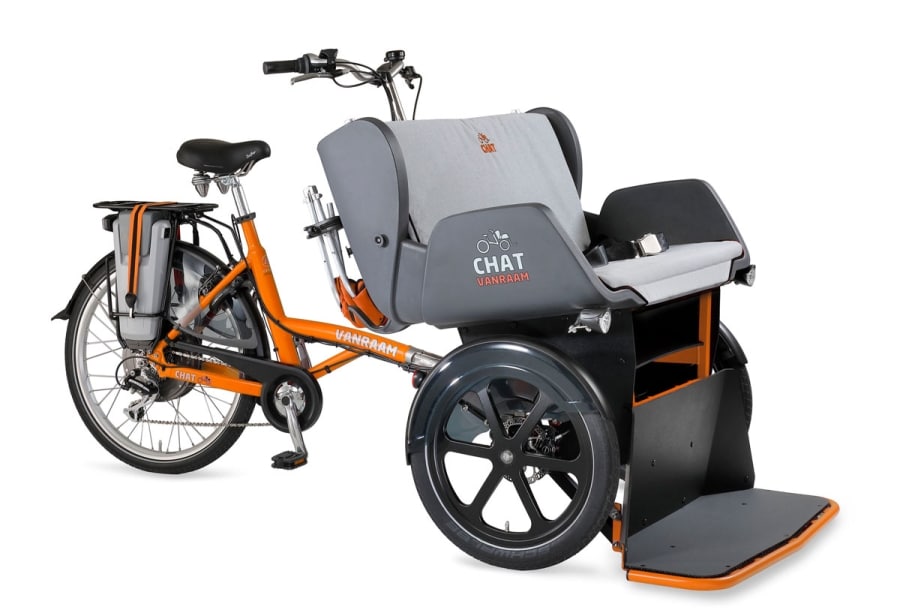 The Chat is a Rickshaw bike designed to be used by both adults and children who are no longer able to navigate traffic on their own. Ideal for recreational use in parks, on promenades, an accompanying person cycles the rickshaw with one or two people enjoying the comfortable double seat.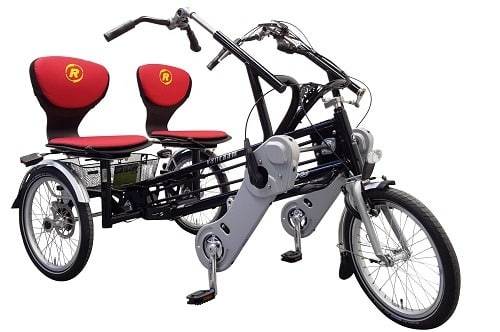 The Fun2Go is a double rider cycle/ three-wheel tandem where the users sit side by side. One person steers, both pedal – a novel & comfortable take on the traditional tandem bicycle format. The Fun2Go can be further extended with the FunTrain trailer attachment, allowing up to 6 riders to join the fun!
Trekinetic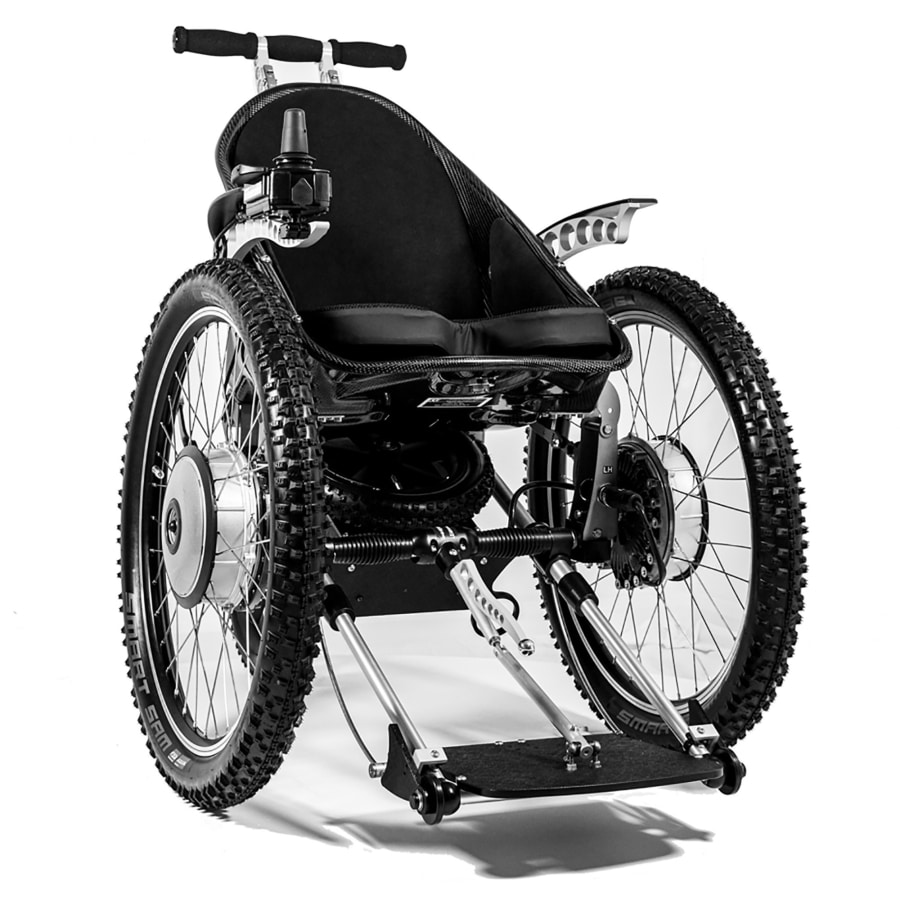 GTE MK II All Terrain Powerchair
The Trekinetic GTE Mk II is an excellent all terrain powerchair for use on forest trails, muddy fields, the beach and even in snow. Weighing only 36kg in total the trekinetic can be lifted into almost any car without the need for a hoist. Equipped with the large wheels at the front that give you the freedom to roll over obstacles and challenging terrains.
Tomcat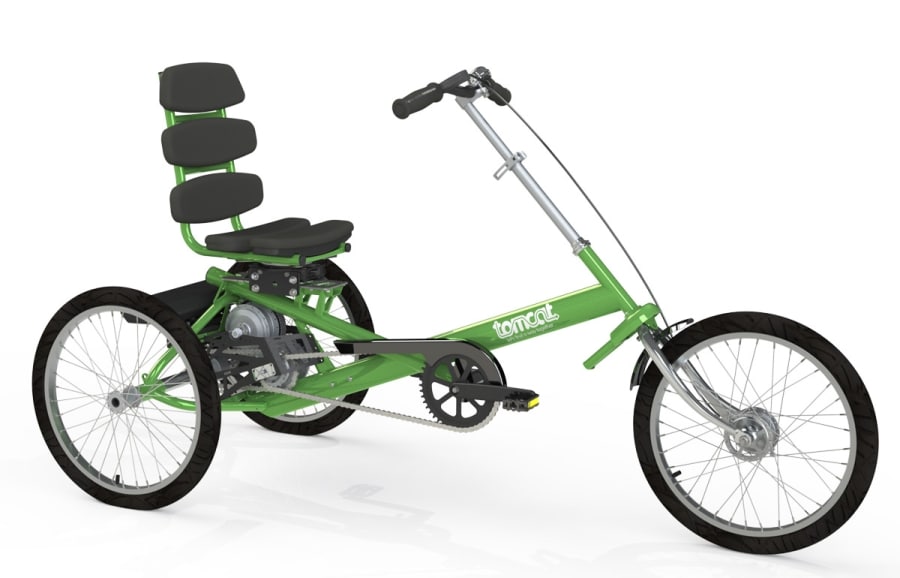 The Silver Bullet is an outstandingly versatile 5-speed machine that is ideal for shopping and everyday use, but lightweight, fast, and comfortable enough for sports and leisure too. The Tomcat Silver Bullet trike is ideal for riders with mild to profound and multiple disabilities, suitable for teenagers through to adults.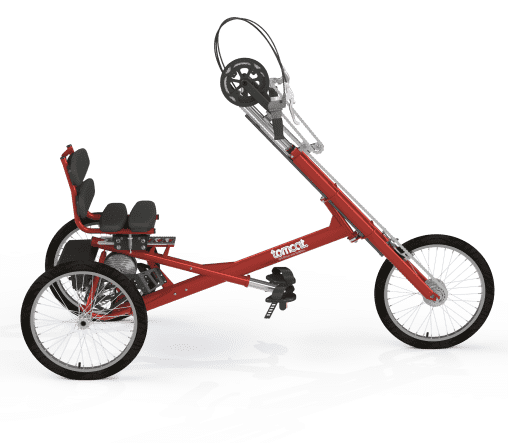 The Tomcat Rotor is a Hand Propelled trike designed for adults with limited mobility. From pure sports performance, through to full support accessories and carer supervision; there is a Rotor configuration for every requirement
Get in touch if you would like to book a demonstration or to find out more about our range of cycling and outdoor mobility solutions.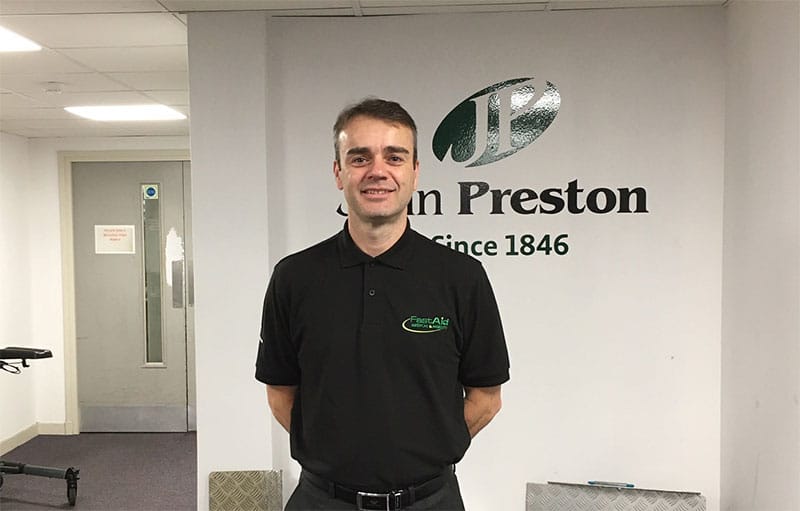 Jason Davies
Product Specialist
0131 440 3929