The Dundee Dragons wheelchair sports club recently celebrated 10 years of changing lives through the power of sport. With a wide range of activities offered including rugby, curling, basketball & racquet sports, they provide access to sport to users of varying abilities.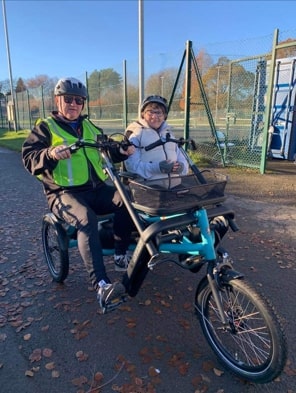 Our cycling product specialist Jason was out on Saturday with the Dundee Dragons at Dawson Park in Dundee showing them the new Fun2Go double rider cycle  from Van Raam.  The Dundee Dragons have recently purchased a fleet of Tomcat Trikes from us  and Jason took this opportunity in his own time to show them the new Van Raam tandem product.
The co-ordinator of the Dundee Dragons Graham filmed Jason demonstrating the Fun2Go – check it out below.
The Fun2Go is a double rider cycle/ three-wheel tandem where the users sit side by side. One person steers, both can pedal. Both have a good view and can communicate well with one another as the seats are next to each other.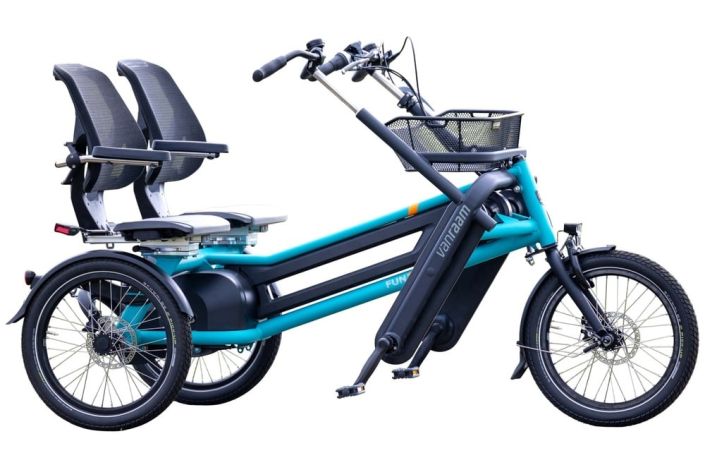 The riders can get on the bike without having to step through and the seats are length adjusted easily with a lever. The Fun2Go side by side tandem is extremely manoeuvrable, with two wheels at the back and a single front steer wheel.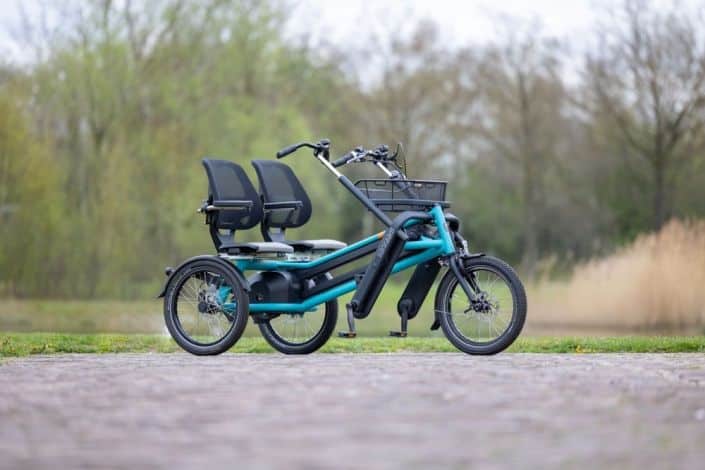 There is no step over meaning no trip hazard or issues for folks with balance or stability problems.
The Fun2Go can also be enhanced by adding the FunTrain, a trailer attachment allowing an additional 2 passengers to join.
The Fun2Go is a amazing additional resource for public spaces such as parks, resorts or gardens. Each Fun2Go made to order – if you'd like more information or to arrange a demonstration, get in touch.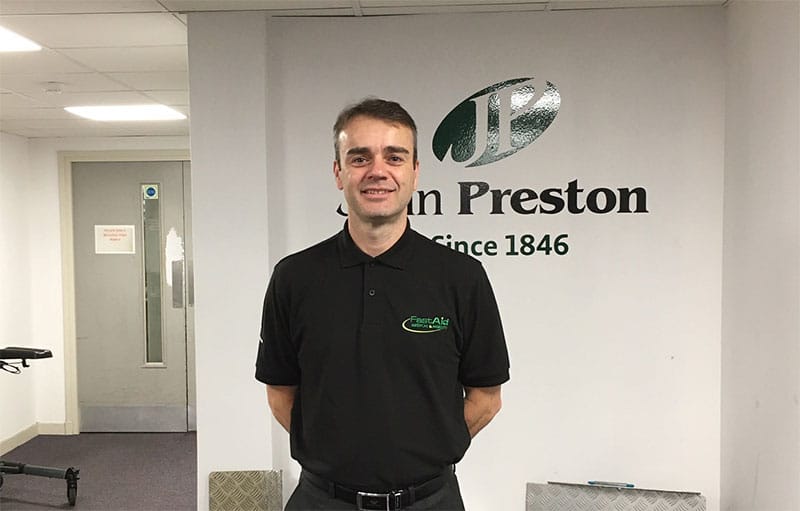 Jason Davies, Product Specialist
0131 440 3929